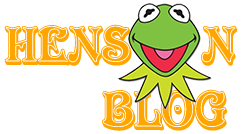 The Cube
In 1966, around the time that Jim Henson and Jerry Juhl wrote Tale of Sand, they collaborated on another script called The Cube, which Jim described as an "original surrealistic comedy…[that] dramatizes the complex, baffling problems of reality versus illusion," a description that could have easily been applied to Tale of Sand, as well. Like that unproduced script, it centers on a single man who finds himself in a strange place with no explanation of how he got there, basically being relentlessly assualted and harassed by a variety of bizarre characters, driven further and further over the edge, and finally, just when he thinks he's conquered his demons, ending up right where he started again with no end or escape in sight.
Unlike Tale of Sand, however, The Cube actually did come to fruition, and that is likely because it takes place on a much smaller scale. Rather than set in a sprawling, endless fantasy desert populated by a cast of seemingly hundreds and involving complex special effects, stunts, and more, The Cube is set entirely in a single room, the eponymous cube of the title. An unnamed man (played by Richard Schaal) wakes up within it, again unsure of how he arrived there and why, and desperate to get out of it. Over the course of the hour, increasingly weird people open various hidden doors, baffle him, and then disappear, none allowing him to leave the way they came.
After NBC was so impressed with Jim's Youth 68 documentary on their Experiment in Television anthology show, as well as the credits sequence he made for NBC White Paper, they approached him about directing something else for them, and that something else ended up being this two-year-old script, which proved to have just the right avant-garde edge they were looking for, as well as the ability to be filmed on a tight budget. In fact, it was shot over the course of only 5 days on a single set in a Toronto television studio, beginning on February 8th, 1969 and it aired 15 days later (meaning only 10 after shooting wrapped) on February 23rd! And although it received mixed reviews, Jim himself was apparently very pleased with it, possibly because it enabled him to feed different creative impulses from the ones he was most known for and also allowed him to present a dark, weird, adult, puppet-free drama to a wide audience, particularly after he had only recently signed on for his most clearly child-driven work, Sesame Street.
Now, I have to admit I was not all together looking forward to watching this. I had seen short clips of it before in Jim Henson documentaries, as well as at the Museum of the Moving Image in Queens, NY, and let's just say that, being someone who is practically allergic to Waiting for Godot, it didn't seem quite my thing. I had enjoyed Time Piece and, to a degree, the Tale of Sand graphic novel, but those were largely driven by zany visuals and this wouldn't be. This was just a guy in a room basically being mentally tortured into madness. As it turns out, it still isn't my thing but, as a lifelong fan of Alice in Wonderland, I did appreciate a lot of its nonsensical illogic. In essence, it similarly depicts a protagonist trying to come to grips with a world they don't understand, populated by rude people who seem out to get them. It also features a number of elements that seem right out of Carroll, such as a recurring motif of someone bleeding strawberry jam.
I was also really impressed with its pacing. While a dialogue-heavy hour constrained inside a single, tight, white location might have been extremely tedious, Jim's rapid-fire shifts, reversals, visual and verbal gags, and witty dialogue actually make it move at quite an impressive clip. Also, as with Time Piece and Tale of Sand, he strikes just the right tonal balance between wacky comedy and a genuinely disquieting feeling of unease. This isn't necessarily the sort of comedy that makes you laugh out loud so much as watch dumbstruck, and by the end, when the Man in the Cube considers suicide as a means of escape, you can empathize.
Early on, the cavalcade of people who appear, such as Arnie the repairman, the manager, the German cops, the George Michaelish folk singer, and more, seem a nuisance, but they grow increasingly threatening as this television play proceeds. Although some seem to indicate to the Man that there is a way out if he can find it, and at one point the manager flat-out tells him he can leave by a certain exit–the Man doesn't trust him by this point and tells the manager he'll likely be dragged back in by two gorillas in ballet costumes, who'll throw him on the floor, and dance around him singing "Home, Sweet Home," and although the manager scoffs at this, a moment later, this is exactly what happens–he soon despairs of ever getting out. Some of the characters even cause him to question his sanity. Maybe he's in a madhouse somewhere and these are his hallucinations. Or maybe he's already dead, and this is Purgatory or Hell.
In one brilliantly meta sequence, a TV critic appears, complimenting him on the great work he's doing, finding this "complex discussion of reality vs. illusion…the perfect conversation for the television medium". He informs the Man that this is a "television play" in which the Man is simply a character, and when the Man scoffs at this, the critic tells him that "it's all been electronically recorded in advance," and to prove it the Man, he can skip to the end of the show, which he promises is a happy one. Suddenly a TV appears and the Man sees himself in the cube but with a wife he doesn't know, facing a seemingly happy, perfect storybook ending, as end credits roll. This seems potentially all right until the Man within the TV turns directly to the camera, desperately crying, "This is not a happy ending! I don't want this girl!" And the critic quickly shuts off the sound, trying to laugh it off, before both he and the TV set disappear.
Today, The Cube also provides a really fascinating look at the late 60s and the various cultural conversations that were going on then. Many of the characters who appear represent different archetypes of the time. We get hippie folk singers, as previously mentioned; we get a Hare Krishna, played by Jerry Nelson; we even get a black activist who criticizes the Man for choosing to live in this nice, safe, well-protected, white space, and when the activist challenges him to leave and the Man responds that he can't leave from the activist's door, the activist angrily marches out, assuming that he's making a reference to segregation, when the Man is simply repeating the lesson he has learned from previous intruders to his cube.
He's not allowed to leave from anyone's door but his own, and by the end, he believes his door might be death–assuming he isn't dead, already. However, when he attempts to shoot himself with a gun he finds, it is also revealed to be a fake. And so the nightmare (or is it?) continues, until, as I alluded to before, he finally seems to come out on top. Having been pushed beyond the brink, he confronts every one of his tormentors, all of whom finally appear at once, and basically demands to be let out. "I know who I am," he says, and he stands firm, refusing to put up with their nonsense anymore…and they let him out. The head of the organization walks him out of the cube and into a seemingly innocuous hallway, taking him into his own office so that he can sign his release papers. It looks like any ordinary office that you'd find in any ordinary office building.
But when the Man accidentally cuts himself, he is horrified to discover that his blood is…you guessed it…strawberry jam. Instantly, the office fades around him, and he realizes he never left the cube after all, a darkly funny and uncomfortable ending that speaks to the tensions and fears of the Vietnam War-era and the frame of mind in which people found themselves existing, with a world seemingly gone mad around them, the comforts of the 1950s stripped away and formerly dependable insitutions in their lives such as government and their leaders no longer seeming as dependable or trustworthy.
It's fascinating then how Jim's arguably most disturbingly confronting work is then juxtaposed with the early production of one of his most idealistic, Sesame Street. What made him great is that he was a realistic idealist and his work reflected that. Unlike some who simply remain mired in the world's evils, resigned to certain unpleasant truths and never pursuing an alternate path, or someone who stuck his head in the sand, flat-out ignoring anything that didn't jibe with his rosy view of life, Jim was aware of the world's failings and used something like The Cube to work through these demons but then instead of remaining angry, channeled his desire for change in the world into a positive, constructive project like Sesame Street, which he believed could alter the future by producing a new generation of children who could be better, more educated, and more open-minded than their parents.  And so we go immediately from Jim's likely least mainstream work to arguably his deliberately most accessible.
And you can check out The Cube yourself here! Tomorrow: a handful of shorter clips, including another pilot that was not to be, another commercial starring a proto-Cookie Monster, and another Ed Sullivan appearance.