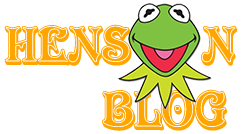 Posts made in July, 2016
I've mentioned before that Kermit's News Flash sketches were quite possibly my all-time favorite Sesame Street segments, or at least very high up on the list, most likely because most of them blend two of my favorite things: Kermit and fairy tales, specifically those of the fractured variety. Well, as it so happens, Season 6 brought with it a slew of Sesame Street News Flashes, all of which I'm covering today, other than the "Jack Be Nimble" one which appeared in my last highlights post.
We begin with the fairy tales, starting with "Mirror, Mirror," which just so happens to possibly be my favorite News Flash; it at least shares the top spot with the Rapunzel sketch and the one in which the Big Bad Wolf
Read More
Today, I begin my survey of highlights from Sesame Street Season 6, and, as per usual, I begin with the clips included on the Sesame Street: Old School Volume 2 DVD set.
The first one is a rockin', bouncy number written by Christopher Cerf and Norman Styles, "Telephone Rock", which has a retro sound that seems musically inspired by classic rock songs about calling the operator to put the narrator through to the person they love–the humorous twist here being that the operator is the one the singer wants to talk to)–as well as Elton John's "Crocodile Rock," which was itself an homage to early rock n' roll. Sung by the Muppet rock group, Little Jerry and the Monotones, the basic purpose of the song seems to be simply introducing the concept of the telephone–although children watching today might be confused about why someone
Read More