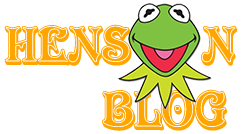 Posts made in June, 2017
After at least a handful of uneven episodes–sometimes due to not utilizing a great guest star to their best advantage and other times due to a middling performance by a guest star dragging the proceedings down a bit–The Muppet Show finally finds its footing again with the Sandy Duncan episode, which benefits from a delightful celebrity who enthusiastically embraces every moment she gets with the Muppets, along with an actually terrific story thread which might not yet be developed enough to qualify as a plot but is one of the first season's best examples of a running gag that actually holds it all together well. Even better, that gag springs from character and allows Fozzie to continue his development from the previous episode.
Read More
With the Bruce Forsyth episode, we have yet another mostly lackluster celebrity appearance. This isn't helped by the fact that, despite Kermit extolling his virtues and calling him a "one-man variety show," his singing, dancing, and comedic stylings fail to impress–or at least fail to impress a modern eye. I don't know much of Forsyth outside of this appearance (other than that, in his later years, he was accused of being racist numerous times, but I'm sure British viewers could enlighten me further) but at least here he seems to be of the breed of male song-and-dance entertainers of the mid-20th-century who never seem more than adequately talented when viewed today.
As with the Harvey Korman episode, a lot of the schtick here seems to
Read More