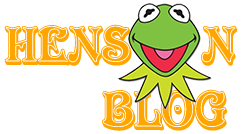 No Results Found
The page you requested could not be found. Try refining your search, or use the navigation above to locate the post.
Legal Info
The Muppets are the sole property of the Walt Disney Company. The views in this blog belong solely to Robert Berg, and do not reflect the opinions of the Walt Disney Company, the Jim Henson Company, Sesame Workshop, Vivendi Entertainment, or any of their affiliates.
Many but not all of the photos on this site are borrowed from Muppet Wiki.
Copyright Robert Berg 2015, 2016