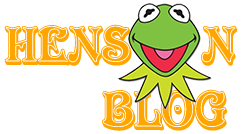 The Muppet Show 1.02: "Connie Stevens"
The second episode of The Muppet Show (available on DVD) was actually the first one filmed–sort of. Before the main season began filming at London's Elstree Studios in May 1976, Jim Henson and Co. flew to London in January to shoot two test episodes, the first of which featured Connie Stevens and the second, Juliet Prowse. After finishing them and receiving feedback, however, they largely reworked them. While the spots with the respective guest stars remained intact, other sketches were reshot with new scenes, shuffled around, and so on and so forth to the point that the new episodes definitely belong in the reverse order slot, particularly due to continuity bits that now progressed from one to the next.
One particularly significant one happens immediately after Kermit's opening number, "Lydia, the Tattooed Lady" (a classic old comedy song by Harold Arlen and Yip Harburg, composers of The Wizard of Oz), in which the role of Lydia goes to an orange-haired female pig whose body is covered by nothing but head-to-toe tattoos and very flimsy underwear. As soon as Kermit leaves the stage, he encounters an extremely jealous Piggy. Having established her undying love for him during the "Temptation" number in the previous episode, this scene gives us our first taste of her legendary temper. After he innocently asks Piggy if she's met Lydia, she asks him, "Have you met my left fist?" punching him (aww, the first time!) and then harrumphing off, fixing her hair, snout up in the air, like a lady. She isn't yet giving us full karate, but it's a start, setting up Piggy's essential mix of feminine wiles and take-no-prisoners attitude, especially when it comes to Kermit. As far as she's concerned, he is her frog, and he has no say in the matter. It's also nice to see her anger directed fully at him, rather than blaming Lydia (which doesn't always happen later on, when other women catch Kermit's eye).
The episode also flows better in the second slot in regards to Gonzo and Fozzie, both of whom were set up as varying degrees of sad sack the previous week, depictions that carry through here and also highlight some of the main problems with their characterizations at this early stage. For one, the joke is too similar for both of them. Two major characters with lousy acts that no one appreciates is a bit much for one show, and furthermore, while the intention might have been to generate sympathy for the characters, it goes too far, making them seem pathetic. This goes hand-in-hand with Jack Burns' other deficiences as a head writer for this show, as I discussed in the previous post, which is that the jokes were more important than plot or character.
If the Muppy plot in episode 1 was fun but flimsy, it was at least a great introduction to Scooter, as well as to the crucial recurring concept of Kermit having to sometimes do things he didn't want to in order to make the show run smoothly. The "story" here, by comparison, has its funny moments but relies on the audience having to accept something that doesn't really make any sense, even by Muppet logic: namely that the entire cast of The Muppet Show is desperate for Gonzo to throw away his teddy bear.
Allow me to explain: early on in the episode, Gonzo asks Muppet seamstress, Hilda (an old lady character with an Eastern European accent who only appeared in the first season), to help him stitch up his old teddy bear, which he clings to like Linus with his security blanket. Hilda, however, tells him that he's too old and that, furthermore, "that bear is the worst thing I have ever seen in this theatre! Why not get rid of him?!" Unfortunately, Fozzie overhears and thinks that she's talking about him. And while, yes, Fozzie's reactions are funny, it's the kind of joke that falls apart when you think about it, because why should anyone care whether or not Gonzo loves his teddy bear? Is a slightly worn-out old toy really "the worst thing" she's ever seen in this theatre? It comes across as overly harsh and insensitive, the characters and story being warped to fit a joke. Later on, the same thing happens with Kermit: "What's to like, Gonzo? That bear is the worst! I say let's get rid of him, ok?" What is this madness?! Again, of course, Fozzie hears him, but this time also hears Gonzo defending "the bear," saying, "He's a nice bear! I don't care if he is moldy-looking. I like him!" A distraught Fozzie then says to himself: "Only Gonzo likes me, and he thinks I'm moldy!"
A similar scene happens with Scooter, until finally Fozzie has had it. He packs his bags, telling Kermit he's leaving the show, when at that exact moment, Gonzo marches in, demanding that "If the bear goes, I go!" At which point, Fozzie cries out, "Gonzo, I never realized! What loyalty!" Soon afterwards, however, the confusion is sorted out, and Kermit decrees that both bears can stay! He tells Fozzie, "You're a star! You're a legend in your own time!" then saying to the audience, "Am I laying it on a little too thickly?" But then, when Fozzie tries to leverage that into a raise, a bigger dressing room, and a limo, Kermit shuts him down. "Sometimes the crown weighs rather heavy on this little froggy head," he says.
And so basically, the episode revolves around a plot that doesn't make sense. There is no reason that all of the other Muppets should hate Gonzo's bear so much, nor that Kermit should even have to allow him to keep it. It's his bear! He can do what he wants with it. Meanwhile, both Gonzo and Fozzie are both made into losers with no feelings of self-worth–Gonzo for so desperately fighting to keep carrying around a toy he has every right to carry around if he wants and Fozzie for being so easily convinced that everyone at the show hates him, nearly giving up without a fight. Both characters would later have melancholy undertones at times, Gonzo in the form of not knowing what he is really is or where he came from, and Fozzie in those moments where it seems he might realize on some level that he's not as funny as he thinks he is, but when these subtexts are brought to the surface to the extent that they fully define the characters, as they do here, it's depressing.
Gonzo spends a lot of these early episodes moping around, not understanding why the audience can't connect to his weird performance art (in this one, he plays the 1812 overture on a violin while a tomato plant grows beside him). It isn't until the show develops him more fully as a weirdo into death-defying, crowd-pleasing stunts that his character truly soars. For Fozzie, it's his overconfidence in his abilites, despite all evidence to the contrary, that will make him shine.
Pages: 1 2