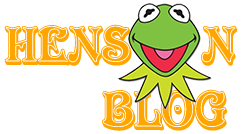 The Muppet Show Pitch Reel
And now, after viewing the two failed ABC pilots, we come to Jim Henson's next attempt to finally bring The Muppet Show to primetime, one which ultimately proved successful but not directly or immediately.
But I'm getting ahead of myself. To tell a long story as succinctly as possible, Jim hired David Lazer–an IBM exec who worked with him on the short films he and the Muppets made for that company and who was extremely enthusiastic about Jim and his talents–as a new producer. Lazer was a much slicker, savvier Hollywood type than the Henson people were generally used to but he knew how to sell things in the entertainment industry. Meanwhile, Jim made an appearance on CBS' Cher show (unfortunately, I wasn't able to locate any clips to watch), which also had a major impact. Cher and her producer, George Schlatter–the creator of Laugh-In–were so taken with the Muppets that, when Jim hit upon the idea of making a pitch reel for CBS to sell them on the idea of The Muppet Show, Schlatter offered to help him write it. Additionally, besides helping to produce it, Lazer also made the suggestion that Jim mention various CBS executives by name in the film in order to help personalize it.
Filmed on August 31, 1975, The Muppet Show Pitch Reel was an assemblage of some of the Muppets' strongest clips, including the best bits from the Muppet pilots (meaning they weren't for naught, after all), samplings from various variety show appearances, and Kermit interviewing Cher and her child (Chaz Bono, who was at that point, her daughter, Chastity), which Cher and Schlatter agreed to in order to give the reel even more star power, culminating in the final two minutes–the piece that appears on The Muppet Show Season 1 DVD as an extra feature–in which Leo, a Muppet pitch man from the above films, does his absolute best to sell executives on the idea.
It's a bold, audacious, absolutely ingenious bit that highlights Jim Henson's creativity and wit–pitching The Muppet Show to the hilt while simultaneously sending up the idea of pitching The Muppet Show, with some self-deprecation thrown in for good measure–as well as his brilliant performance skills, as his classically Muppety pitch man goes from a exhibiting a more restrained, newsman-like dignity to getting increasingly excited about this whole Muppet Show concept until his joy reaches such Muppety heights that, by the end, he is practically caterwauling, reaching a fever pitch of near-religious ecstasy, as a heavenly choir sings "Glory Hallelujah" and images of the Sistine Chapel's ceiling play behind him. Think Guy Smiley times a bajillion.
And Schlatter–a truly powerhouse name in TV at that point–was so dedicated to helping Jim bring this show to fruition that he even agreed to have Jim announce this potential show as a joint production between Schlatter and himself. Leo goes on about how it's "time for a revolutionary new look in primetime variety television" and that this show would would hit "heights that were never before considered possible" thanks to the combined genius of the "same creative minds that brought you Rowlf of The Jimmy Dean Show, Laugh-In, Sesame Street, and The Cher Show!" During this bit, there are black-and-white photos of Jim and George behind him, both of which start making funny faces to coincide with Leo's compliments as to their brilliance. Then, managing to foresee the internet's propensity for merging two faces into one in order to imagine what celebrities' babies would look like, the pictures behind Leo do just that, just as he's telling us how "these two giants of the industry have fused their creative juices into one great explosion of brilliant television programming"!
And the hyperbole doesn't stop there. He goes on: "A show that will be loved and adored by every Nielsen home in the country! Small children will love the cute, cuddly characters! Young people will love the fresh and innovative comedy. College kids and intellectual eggheads will love the underlying symbolism of everything! Freaky, long-haired, dirty, cynical hippies will love our freaky, long-haired, dirty, cynical Muppets because that is what show business is all about!"
At this point, he takes off his glasses, and he really starts going full-Muppet: "Yes, and when the show hits, the careers of the men who made the decision to put this show on the air will skyrocket!" This is when he starts calling out executives by name, promising them that they will all become household names. The American flag, waving patriotically, appears behind Leo as he yells, "FRIENDS, THE UNITED STATES OF AMERICA NEEDS THE MUPPET SHOW AND YOU SHOULD BUY THIS SHOW!! NOW, WE'RE NOT PULLING ANY PUNCHES HERE. I MEAN, THERE'S NOTHING SUBTLE ABOUT THIS PITCH." Again, he underlines that "WE'LL ALL BE FAMOUS!" as various mock-up covers of Variety and other show-biz magazines appear behind him, with headlines such as "KERMIT FROG FOR PRESIDENT," "CONGRESS CONGRATS CBS ON MUPPET MANIA," "RECORD FIFTEEN FILMS IN PREPARATION STAGE," "PROCEEDS FROM MUPPET POWER IMPROVE PROFITS," and "MUPPETS HIRE SALLY STRUTHERS AS AGENT"!
Leo continues, reaching his crescendo with: "THE MUPPETS WILL BE FAMOUS AND CBS WILL BE FAMOUS BECAUSE WE'LL HAVE A HIT SHOW ON OUR HANDS AND WE'LL ALL GET TEMPERAMENTAL AND HARD TO WORK WITH BUT YOU WON'T CARE BECAUSE WE'LL ALL MAKE A LOT OF MONEY…AND GOD WILL LOOK DOWN ON US AND SMILE ON US AND HE WILL SAY LET THEM HAVE A 40 SHARE!"
Unfortunately, this is where the film on the DVD cuts out, eliminating the punchline to the entire bit, when Kermit comes out and asks, "What the hell was that about?"–a perfectly subversive, self-deprecating, Muppety switcheroo. People generally seem to guess that Disney cut it in order to perserve the image of Kermit as the kid-friendly spokesfrog for the Muppets he's generally known as today. Ironically, this is the exact sort of thing that primed viewers today into thinking the new Muppets show was "too adult" or "not what Jim Henson would have wanted," which is truly unfortunate.
But, anyway, so inspired, ingenious, and brilliant was this film that one CBS exec flat-out told Jim that CBS would be crazy to not buy it. And so, naturally, they passed on it! Luckily, Jim didn't allow this to dishearten him fully, however. He'd lived through Muppet Show disappointments in the past. And so he continued to submit the pitch reel to other networks, and it did eventually end up playing a major role in finally finally FINALLY bringing The Muppet Show to fruition. Jim's predictions of worldwide fame for The Muppets in the form of the biggest hit that television had ever seen up to that point ended up coming true the very next year!