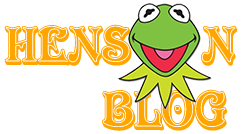 Julie on Sesame Street
While one might expect an hour of TV starring Julie Andrews called Julie on Sesame Street to be either a PBS production or a special episode of Sesame Street, this actually isn't the case. It was actually a nighttime network special, one of a series of specials starring Julie produced shortly after ABC canceled her critically acclaimed variety show, The Julie Andrews Hour, due to low ratings, which were largely the result of it having been up against Mary Tyler Moore.
In order to maintain a good relationship with her, ABC agreed to air the specials, which were shot in England and produced by ATV/ITV, a British entertainment company run by Lord Lew Grade, who would later go on to produce The Muppet Show, which might have never happened were it not for Julie's fondness for Jim Henson and his Muppets leading to the beginning of their professional relationship here. As we saw in a previous post, Rowlf had appeared on Julie's show and she loved working with Jim and Co. so much that she wanted to bring them on for her specials too, the first of which was ostensibly a celebration of Sesame Street but was really more of a Julie Andrews special co-starring Perry Como in which the Muppets happened to appear than a true Muppet special (although Sesame Street writer/co-creator Jon Stone did collaborate on the script with variety show writer Marty Farrell).
In fact, at times, it even features shockingly risque humor, particularly for the Sesame Street characters, which is hilarious given how some people today have been freaking out over Muppet Show characters being too adult on The Muppets. At least they were the ones actually intended to be for adults!
Again, it also wasn't shot at the PBS studios but in London's Elstree Studios, the future home of The Muppet Show, and so the Sesame Street set was actually recreated there, featuring some minor but notable differences if you look carefully. For one, the dimensions seem a bit smaller. Mr. Hooper's store looks closer to 123 Sesame Street and the basketball court area a bit tighter than on the actual show, and 123 Sesame Street itself features two big doors that swing outwards. And then there are subtler alterations such as the fact that Bert and Ernie apparently live on the first floor in this parallel universe, where Susan and Gordon's apartment is located on the show, rather than on the basement level.
And how does Julie on Sesame Street, which aired on November 23, 1973 in the US and July 10, 1974 in the UK, fare today? Overall, fairly well. But its format feels incredibly dated. In many ways, even more so than anything I've seen on Sesame Street thus far, and I think that Perry Como's incredibly random presence here is largely what does it.
Whereas all of the songs Julie sings on her own are actually from Sesame Street, as soon as Como makes his first appearance, he simply sings one of his own hits, "And I Love You So," a slow number that not only stops the show dead in its tracks but is very oddly presented. The show cuts to a raised stage with a chair, planted smack dab in the middle of Sesame Street, with lowered lights to set the mood for Como's ballad, and in addition to completely breaking the versimilitude of the set and squandering precious time that could have been spent on Sesame Street/Muppet material, it feels like he's been dropped in from another show entirely.
The medley of songs he sings with Julie beginning with Joe Raposo's classic "Sing" and encompassing a number of other famous songs and showtunes about singing is a bit better, due to Julie's warm, glowing presence and the fact that it's at least anchored by a Sesame Street song but it still feels odd. Why is so much of a special which has the advantage of being set on Sesame Street and populated by Muppets taken up with Como singing a completely-unrelated song of his and then the two of them singing a long, Muppet-free duet, and why do they have to kind of creepily kiss each other on the lips at the end, while both wearing strangely similar outfits?
It also seems weird because he's the only guest star but his presence is never really explained. I feel like if they went for broke and had a cavalcade of zany 70s celebrity appearances, it would have at least given it some camp appeal, but instead, he just feels strangely shoehorned in for no particular reason. Not that I would have preferred that. I would have preferred more Julie/Muppet time.
And not that Julie herself doesn't have some head-scratchingly bizarre bits here, as well. One in particular seems to want to actually nod to the fact that Sesame Street is an educational children's show and so presents Julie and a chorus line of back-up dancers basically presenting the concept of simple addition. 1 and 1 is 2, 1 and 2 is 3, and so on and so forth, each of the numbers illustrated by Julie and the dancers in various poses–they make weird shapes; Julie pretends to golf; they form a human period; they toss Julie up in the air; etc etc–accompanied by a practically atonal, blaring, psychedelic-meets-computer-from-a-sci-fi-B-movie-sounding score that relentlessly drones on and on and on to the point that, while watching, I almost wondered whether someone had slipped LSD into my water. And it goes on for a seemingly endless 4 minutes of coked-out nightmare fuel screentime from which I'm not 100% positive that I'll ever fully recover.
But remember when I said that, overall, the special holds up pretty well? Well, that's actually true, and it's completely due to the strength of the good bits significantly outweighing the weirdness of the bad ones. Not even all of the oh-so-'70s-ness-of-it-all is necessarily a bad thing. For example, the opening sequence, in which Julie sings the Sesame Street theme song while a chorus of walking trash cans with green Grouch legs sticking out the bottoms lead her on a merry chase, as she desperately begs them to just tell her how to get to Sesame Street already, feels very '70s-variety-show but is also an utter delight, especially because it plays off of her generally cheery persona when she punches one of the cans in the…erm…face before breaking into a tap dance portion and then even a bit of Irish dancing!
Shortly afterwards, once Julie has finally arrived on the street, Oscar continues to provide more sarcastic 'tude to the proceedings, much as he does on the actual show. And it's particularly fun to see him up against Julie Andrews, because, as you might imagine, the woman best known as Mary Poppins and Maria von Trapp being yelled at by Oscar the Grouch is a rare treat ("You're Oscar the Grouch," she declares, only for him to reply, "No, I'm Donny Osmond!").
And by contrast, we then get a sweet little scene with Big Bird that features a perfect example of the difference between the dumb-Big-Bird humor of the show's first season and him simply being sweet and naive 6-year-old later on.  Julie asks Big Bird how he got so big and he says it's probably exercise. "Flying?" she asks, and he innocently replies, "No, you won't get me up in one of those things!…If we were meant to fly, we would've been born with luggage racks". Which is so funny because it plays more off of the idea that, being a Muppet, Big Bird isn't like any other ordinary bird (just as in the sketch where Kermit reveals that he knows nothing about being an actual frog) than the gag simply being that he's a dope. Also, that's actually some pretty clever wordplay.
Moments later, Bert and Ernie peer out of their window–which, again, is a different one than we're used to–and have a quick little scene in which they try to figure out who this person visiting the street is. She looks so familiar and yet they just can't place her. Ernie vaguely recalls her playing someone named Mary, Bert adds, "English girl…," and Ernie has it: "That's it, Mary, Queen of Scots!" Down on the street, Kermit shakes his head at their alarming lack of pop culture knowledge, acting less like his Sesame Street persona and more like the hip, savvy (or at least wannabe-hip-and-savvy) persona he adopted on The Flip Wilson Show.
Pages: 1 2