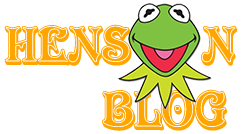 The Muppets 1.10: "Single All the Way"
Here, she finally lays all of her emotions bare for Kermit, a shockingly vulnerable and (for lack of a better word) human position for Piggy to place herself. And what's so beautiful about Kermit's response is that he doesn't just drop everything he has with Denise and run back into her arms and yet he still manages to console her in a way that honors Piggy and his many years of happiness together (and simultaneously speaks to her high estimation of herself) while, at the same time, we can tell that Piggy finally admitting how much Kermit meant to her actually has gotten to him.
"You know, Piggy," he says, "there are people all over the world alone, y'know, sitting on their couches all by themselves, until you come on their TV and make them feel like they have a friend…and, well, that's why you were my favorite show long before you were on TV." "You were my favorite show too, Kermie," she responds, and I'm going to have to switch to another subplot now before I start sobbing onto my keyboard. But suffice it to say, whereas a handful of episodes back, I couldn't see how–with the chip on Piggy's shoulder and Kermit's relief at no longer having to deal with her craziness–my favorite couple could ever reunite, and now I'm finally seeing light at the end of the tunnel, in a way that feels organic and real for the characters. Beautiful work on the part of the writers and the performers. Steve Whitmire and Eric Jacobson have never been better in their respective roles than in this scene. Absolutely superb.
This openhearted spirit then also spills outwards to Yolanda's surprisingly lovely subplot, which is set up in a way that could have swung to a more mean-spirited, cynical place but instead ends up being the most sincere expression of the Muppets' friendship on the series to date. As it turns out, last year, when the Muppets participated in Secret Santa, they had accidentally forgotten Yolanda all together, and this year she decides to get them back by organizing Secret Santa herself and assigning everyone to her. In other words, they all think that they are meant to buy a gift for her.
Once they eventually all start talking to each other and manage to put the pieces together, however, rather than ganging up on her, they instead decide to give her all of the presents they had bought her. Even Rizzo–usually one of the most devious, selfish Muppets–upon realizing what happened says, "Poor Yolanda!" And when they bestow all of the gifts upon her, he's the one who apologizes for their mistake. Finally, the Muppets on The Muppets are starting to feel like the family they should have felt like from the start! And then, just to make sure the proceedings don't get too sappy–also crucial to the Muppets' tone–Yolanda says, "You guys are the sweetest friends a girl could ever have…and there's gift receipts in all these, right?"
And by the end, we learn that they've even come up with a way to solve the Mindy Kaling tone-deafness issue without hurting her feelings, either. The solution is borrowed from I Love Lucy. They decide to have everyone in the cast join in the final song, thus drowning out Mindy's voice. But, again, while this could have been played more cynically, it instead comes across as just as beautiful and openhearted as the Yolanda plot, because they're ensuring that Mindy doesn't embarrass herself on national television while simultaneously bringing the entire family together for a celebration of their love and closeness. The others even insist Kermit join them on stage, which he does, and Piggy locks arms with him. The Muppets have never felt more like the Muppets than in this moment, the culmination to the series' greatest episode up to this point and a perfect place to sign off for the year. And by the end, even Sam gets his much-hoped-for kiss from Janice, due to her witnessing him being kind to Chip of all people. There is not enough awwww in the world.
At the start of the episode, Kermit tells the camera that the Up Late Christmas show is always a challenge but also immensely rewarding and fun, because he gets to celebrate the holiday and time of year with all of his friends. By the end of this episode, not only can we believe him 100%, but we feel it, as well. No matter where we are or who we're with, while watching "Single All the Way," we're with family on the holidays. And all I can hope for is that, whatever changes the series undergoes in this new year, it manages to retain this wonderful tonal balance that, after a bit of work, it's finally, dazzlingly achieved.
Pages: 1 2