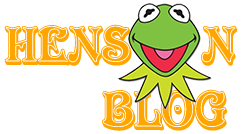 Off the Street
Before continuing on with the fourth season of Sesame Street tomorrow, today I took a look at two guest appearances various characters from the show made in September and October of 1972, shortly before it began. The first, from Sept. 14th, is the Muppets' 4th and final episode of The Flip Wilson Show. Whereas Big Bird, Oscar, Kermit, and some Anything Muppets visited Flip on previous occasions, Bert and Ernie show up this time around, and even reference a guest spot Flip had made on their show the previous year, although unfortunately I wasn't able to track down that footage.
After a short prelude in which Bert is a bit nervous to perform, until Flip and then Ernie reassure him, and then Flip compliments Ernie on his hair–which he refers to as "a natural" aka an Afro, like his own–Bert and Ernie launch into a performance of one of their Sesame Street songs, "Clink, Clank," Bert singing while Ernie accompanies him on pots, pans, and a whistle for the first verses, as he did on the original show. And by the end, Flip joins in. It's an entertaining little clip, albeit not the funniest Muppet sketch ever, which you can watch here.
And then we have the Oct. 13th, 1972 episode of The Electric Company, which featured a Big Bird cameo. For those of you who don't know, The Electric Company was basically a spin-off of Sesame Street, also produced by the Children's Television Workshop for PBS. Running from 1971-1977, it was intended for elementary school students who had "graduated" from Sesame Street. Whereas the former introduced basic concepts to preschool kids such as letters, numbers, words, and shapes in addition to some preliminary abstract ideas such as causal relationships, The Electric Company was meant to supplement with more complex educational skills, including sentence structure, punctuation, phonics, and more but had a style even closer to an adult comedy-variety show format than Sesame Street, with Laugh-In-like sketches and only minimal puppetry.
By the time I was growing up in the early 80s, the show had already folded, which I hadn't realized at the time, because the last 2 seasons continued to air in reruns on PBS until 1985. And my guess would be that it didn't last long versus Sesame Street's epic run due to lack of timeless appeal. Although Sesame Street certainly has dated elements today, most of the Muppets section are still just as entertaining and relevant as back then, whereas everything I've seen of Electric Company seems to be so wedded to its time and place that much of it is practically cringeworthy today.
But it is still cool to see this clip of Big Bird, although admittedly more for the curiosity factor than for the content itself. It centers on a lost Big Bird entering the detective agency of Fargo North and asking "Mr. Ferfo"–as he often does on his own show, Big Bird mispronounces the man's name–to help him decipher a torn-up letter.
Over the course of the sketch, they put together the various pieces, which read "your" "lose "Don't" "way.," Fargo using logic to place the first and last words in their correct places, and finally the middle words. Once they realize that the phrase is "Don't lose your way," Big Bird despairs that he wishes he had read it sooner, as he already has lost it, but Fargo sets him right by pointing him in the direction of the bus. "Oh, I know the bus driver," Big Bird exclaims. "He's a person in my neighborhood!"
The scene also ends on a fun line, with Fargo, who has been sure throughout the sketch that he recognized Big Bird from somewhere, finally realizing that he must be Mr. Rogers!
Other than these cute moments and the slight bit of interest in seeing Big Bird helping to introduce a slightly more complex lesson than usual, however, it's a rather stilted sketch, firstly because despite how broadly actor Skip Hinnant plays Fargo, he just isn't a very interesting or funny character. The dialogue itself also lacks Sesame Street's cleverness, and Hinnant seems to be attempting to overcompensate. The most telling aspect of it is that Sesame Street doesn't need a laugh track to be naturally funny. This scene, on the opposite end of the spectrum, is often so forced and lame that it feels like it should have a laugh track to cover up some of its awkwardness, particularly some strange silences after "jokes" that just beg to be filled in with people laughing way too hard. But nevertheless, you can watch Fargo helping Big Bird here.
Tomorrow: Sesame Street's 4th season premiere!