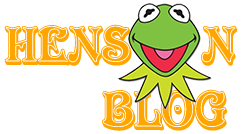 Sesame Street Ep #1
And here we finally are, at the very first episode of Sesame Street, which aired on November 10, 1969, and would prove to be not only an immediate hit–in fact, it was profiled in an article in Life Magazine before its debut and got mostly stellar initial reviews–but go on to be one of the most successful shows in children's television history, as well as television history, period, currently running 45 seasons and counting. You can watch the episode yourself on the Sesame Street: Old School Volume 1 DVD set.
Now, there are some immediate differences between the test pilots and the first episode that finally aired, a number of which are immediately apparent when the episode begins. For starters, the longer, Bob McGrath-sung version of the theme song has been replaced for the classic children-singing-the-shorter-version most adults remember today. Secondly, we already have a new actor playing Gordon, Matt Robinson (who, as I mentioned in the pilot post, would play Gordon in Seasons 1-3), and soon after encounter the most significant change to come out of the testing: there are finally Muppets on the street! Over the course of the episode, we meet Big Bird and Oscar along with the other Sesame Street characters through the eyes of a little girl, Sally, who just moved to the neighborhood and who Gordon is showing around after school lets out (he's a teacher, you see). They are not, however, quite the Big Bird and Oscar who we know today.
Well, Oscar is pretty much the same, just as cranky as ever, other than the fact that he's orange rather than green and doesn't seem to have arms and hands yet. He's basically an fuzzy orange head on a neck, like a giant alien worm. But when Gordon bangs on his trash can so that he'll come out and meet Sally and Oscar snaps at him–"You're letting in fresh air and sunshine!"–and then pointedly tells Sally he likes her because in the few moments they've known each other, she hasn't banged on his can or harangued him, that's our Oscar all over. As is the fact that we learn his trash can–like a TARDIS–is much bigger on the inside, a concept that completely intrigued Little Me, who was always desperate to see what it was like in there.
Big Bird, on the other hand, is a different story. Later on, Big Bird would really be the POV character for many child viewers, being, just like them, a sweet, naive 6-year-old learning the world around him for the first time. At this point, however, he isn't someone we identify with but rather laugh at–a huge, gawky, lights-are-on-but-nobody's-home type character with a dopey face and expression. Even the fewer feathers on his head, giving it a more pointed shape, add to his overall sense of dullness. When Gordon first tries to introduce him to Sally, first he can't find her, because she's too short, and then when Gordon lifts her above his head, he ducks in fear, hiding his face in his wing, thinking she's 8 feet tall, until Gordon finally sets him straight. "I nearly laid on egg right here on Sesame Street," Big Bird says, again showing his simpleness, since he's male and therefore can't do that. Then he marches off in an akward, chickenish walk-like-an-Egyptian type strut.
That is all that we see of either of Carroll Spinney's iconic characters in the first episode, so clearly the Children's Television Workshop hadn't quite yet decided on how much they would be integrating the puppets with the humans on the street, but they are taking their first tentative steps here. Perhaps they felt easing children into this strange reality gradually was wiser. From the start, though, we can see Jim's genius in deciding to create the abrasive Oscar to balance out the sweet Big Bird. Even here, he adds an edge that gives it some New Yawk attitude and bite. It would be disingenous at best to set a show in an inner city neighborhood in Manhattan and have everybody be lovely and polite to each other all the time. Oscar is every grumpy New Yorker rolled into one, and as we discover later, like most seemingly grumpy New Yorkers, does have some hidden warmth buried deep, deep, deep down.
Interestingly, I mentioned that Mr. Hooper was kind of a total jerk in the first test pilot. Here, he's much softer, and I wonder if that's because they felt that, having given Oscar the role of resident jerk, and a more palatable one than a mean old human man could provide, given that despite Oscar's personality, he had a cute, fuzzy, Muppety exterior, this freed up Mr. Hooper to be kinder and less scary. They certainly didn't need two misanthropes on the street!
I should also mention that another area in which this episode feels out of date is in how Gordon takes this new little girl around the neighborhood by himself. At the time, probably no one would have batted an eye at this, particularly given he's a teacher. And even in later Sesame Street, there would always be kids playing on the street and hanging out with the adults, but there's a strange vibe here, particularly when he takes her home with him for milk and cookies–granted, Susan is the one giving them to her–and says to Susan, "Hey, pretty lady. See my little pretty lady here?" Now, again, this is all totally innocent in context but watching it through today's more cynically tinted glasses, it can't help emanating a distinctly creepy vibe.
But I'm jumping ahead of myself, although I also did that with Oscar, who doesn't appear until later in the episode, so this bouncing around is probably going to keep happening. After passing Big Bird, Gordon and Sally hear someone singing, and Gordon explains that Ernie must be taking a bath, because he always sings when he does that.
And we cut inside Bert and Ernie's apartment, where Ernie is indeed taking a bath. As with the nose-stealing in the test pilot, it's pretty awesome to see that yet another classic Ernie motif–which would later lead to the chart-topping hit, "Rubber Duckie"–is present from the start. And Jim has finally settled on a higher-registered voice for him somewhere around the Kermit range, unlike the gruffer tones of the pilot. His accent is slightly more New Yawk-tinged than he would be later, but this feels much more like Ernie overall, particularly when he cracks the gag to Bert that he calls his bathtub Rosie, because whenever he gets out, he "leaves a ring around" her. Possibly even more shocking though is that we can actually see where Bert's middle ends and Frank Oz's arm begins, thanks to poor camera positioning!
A disgruntled Bert tells Ernie he has to get out of the tub, because other people are waiting to use it, such as Solomon Grundy, and the show cuts to a cartoon loosely based on the Solomon Grundy poem, however a new version about a boy washing different parts of himself on different days of the week. The transitions between various sketches flow much more organically than in the test pilot, however unlike in later years, they are still almost always set up with some sort of introductory segue, such as this vaguely awkward one–though, again, it's much better than the "Let's watch this film!" or "We'll be back right after this important message!" sort of ones from the pilot.