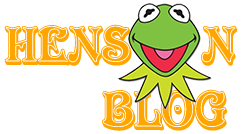 In 1968, Jim Henson and Jerry Juhl began collaborating on another project that was not meant to be but, if it had been filmed, would have been the first full-length Muppet special, as well as the first time a full Muppet production would be shot on location rather than in a studio. It was meant to be a Thanksgiving show with a cast made up of humans and Muppets. And Jim and Jerry got fairly far into the process. Jim and Don Sahlin built the puppets and even took photographs of them outside in the trees by Jim's house in Connecticut, to see how they'd look in natural, outdoor lighting, right where he had shot Run, Run with his daughters.
And he enlisted his daughters here again to stand in for the child actors
Read More
In the late 60s, Jim Henson and Jerry Juhl collaborated on a screenplay called Tale of Sand, a darkly humorous, extremely ambitious work reminiscent of Time Piece in its imagery-heavy, stream-of-consciousness, deliberately nonsensical (in the Lewis Carroll sense of the word) flow and its surrealist depiction of what is essentially an existential crisis on screen, however much larger in scope to the former film, not only because it was intended to be feature-length but due to the sheer complexity of the visuals.
Like Time Piece, it's more of a plunge into a bizarre fever dream than a narrative, and it's probable that its weirdness and therefore probable lack of accessibility accompanied with how expensive it would be to produce led to its never having been made.
Read More