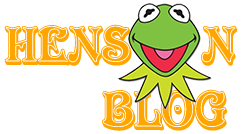 Today, I'm looking at two brief Muppet guest appearances from 1975. In the first, which aired March 10, 1975, Grover visits The Electric Company (the fourth and finale Sesame Street character to appear on that show), or rather, like Big Bird did in his appearance, wanders away from home, gets lost, and winds up on this show accidentally.
The scene opens with Crank, who we previously saw singing a song with Oscar the Grouch, and who doesn't seem nearly as bad-tempered as his name and description of himself would suggest (This guy has nothing on Oscar. He even seems genuinely concerned for Grover. Amateur.), taking a seat at Vi's Diner and chatting with the eponymous
Read More
Today, before proceeding with Jim Henson's next large project, the Tales of the Tinkerdee pilot, I thought I would briefly cover a number of shorter creative endeavors Jim pursued, some of which overlap with the Sam and Friends time frame. I also hadn't touched on some of the things going on in Jim's personal life at the time, and this post will cover some of that, as well.
So, to rewind a bit, in 1960, Jim graduated from the University of Maryland and Jane gave birth to their first child, Lisa Marie Henson. That same year, Jim attended the Puppeteers of America convention, where he met Don Sahlin, a brilliant puppet builder who would come to work/collaborate with him for many years. Around this time,
Read More