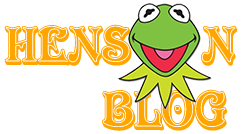 Sesame Street Ep #123
Today we come to the final first season of Sesame Street episode I'll be watching for the site, which you can view on Netflix and iTunes under the title, "Here Comes Cookie Monster". And, as you might have guessed, I'm not too torn apart at leaving this first season behind. It's been a fascinating peek at the embryonic stage of what would become a brilliant show, however besides the sketches, which allow us the first glimpses of Sesame Street genius, and some cool first-time moments, the plodding street scenes and lack of narrative cohesion make the experience of watching the overall episodes a bit of a slog.
If nothing else, these handful of episodes provide an unimpeachable argument for why, at least at this stage of the show, watching random classic highlights makes more sense than trying to watch everything (if that were even possible, outside of going to the Paley Center for Media), because besides the structural issues, the constant repetition of the best sketches–which was great for children at the time in the pre-VCR-and-then-DVR era–means you'd essentially be watching the same episode over and over and over. The 123rd installment is a perfect example. It's full of great stuff (as were the previous ones, which is why I'll never regret watching the ones I did), however practically none of that great stuff is new to this episode. Almost every sketch, cartoon, and segment it's composed of actually premiered in episodes earlier in the season, so it provides an avenue to watch a bunch of wonderful material but the only thing that's truly special about this episode is its number, which why I assume they chose to make it available.
Actually, to make this easier on myself, instead of trying to recap the episode in order, I'll just mention the "new" scenes first, to get them out of the way and delve into the good stuff. These scenes include Mr. Hooper digging through a box of instruments in order to count how many are in each, Gordon showing a coatamundi to a group of mostly narcoleptic-seeming children, Susan showing kids a board with all the numbers except 3 written on it due to Big Bird making a mistake and asking them if they can tell her which is missing, Mr. Hooper and kids watching a skywriting plane draw the letter R, Susan singing "One of These Things" with 3 lower-case R's and one uppercase, Mr. Hooper showing the kids a crow, more Buddy and Jim (blech!), Susan asking the kids to show rectangles to her, and a particularly awkward finale in which everyone clearly flubs their lines numerous times to the point that a reshoot might have been advisable.
The only significantly interesting new thing is a 2-scene sketch in which Big Bird (who is continuing to grow ever so gradually more intelligent, even knowing the word "vertical" here, which I would have been impressed if Big Bird 2.0 knew–although he still has a dopier voice with slightly less dopey look) tries to remember how to draw the letter "R," when suddenly an animated lower-case "r" flies across the screen and lands on Big Bird's large pad of paper on an easel. Although "r" doesn't speak, he silently interacts with Big Bird and allows Big Bird to use him as a model so that he can learn how to draw…erm…"him". But, then "Little r," as Big Bird calls him, disappears, just in time for Gordon and Mr. Hooper to happen upon him and refuse to believe that this happened at all. Because, you know, the fact that they're interacting with a giant, talking bird shouldn't be enough of an indication that strange and unusual things can happen on Sesame Street.
Now, this scenario should be extremely familiar to those of us old enough to remember later on when none of the adults would believe that Big Bird's woolly mammothish best friend, Mr. Snuffleupagus, was real, either, due to his convenient need to leave just when Big Bird would ever go off for a moment to bring his friends over to meet him. This earlier incarnation of a similar set-up actually ends more happily for Big Bird in the moment, however, because at the end of the second scene, after Little r's big brother, Big R, arrives to show Big Bird how to draw him, Gordon and Mr. Hooper do finally see them both, leaving the humans extremely nonplussed, to say the least, thus foreshadowing the entire Big Bird/Snuffy arc in microcosm. And it's gratifying to see this reach such a happy conclusion so quickly given how many years of frustration this poor bird will have with Snuffy until his so-called friends don't think he's crazy.
And with that, we reach the recycled sketches, which, again, make up the bulk of this episode's good parts. We start off with another before-he-was-Cookie-Monster sketch that's rather unusual–at least to a child of the '80s–in featuring Not-Yet-Cookie not only with Ernie and Bert, but Gordon, as well. And perhaps even more unusually, it's a Bert and Ernie scenario in which Ernie fails to get the upper hand between the two of them. And that doesn't even factor in the part where the entire thing is set off by Ernie having a joke played on him…by Gordon of all people! A lot to take in, huh? It starts off with Gordon conspiring with Not-Yet-Cookie, who he only refers to as "Monster". Gordon hands him a flute and tells him that if he hides but then jumps up and plays the flute as soon as he hears a bell ring, he, Gordon, will give him a cookie in return (he may not be defined as "Cookie" yet but the obsession has clearly already begun). And thus the trap is set.
Moments later, who should arrive but Ernie, who then innocently agrees to play a game of "What Will Happen?" with Gordon, unaware that he's walking right into his web of intrigue? What's particularly fun about this is that it's very reminiscent of the game Bert and Ernie played with drawings on cards in Episode #56, but here, again, flipped so that Ernie loses. Gordon shows Ernie a ball and asks what will happen if he lets go of it. Ernie guesses that it will drop. Guess what? He's right! Gordon shows Ernie a radio and asks what will happen if he turns it on? Ernie guesses that they'll hear either music or news, and guess what? He's right! (In fact, it's the weather report: "it will be warm and very pleasant, unless of course, it becomes cloudy and unpleasant…")
And then comes the real test. Gordon asks Ernie what will happen if he shakes the bell. "The bell will ring," he replies. "What else?" Gordon asks, with a devious glare in his eye. Ernie doesn't know what he means, and Gordon responds that he always heard that if you ring a bell, a monster will appear and play a flute. Ernie naturally laughs it off with a "k-k-k-k," but wouldn't you know it, as soon as Gordon rings it, up pops Cookie, playing a particularly lovely piece of music, which is a skill I hadn't known he'd had! As soon as he's done, Not-Yet-Cookie says, "Play flute…Cookie!" and Ernie's convinced he has it all figured out.
Pages: 1 2