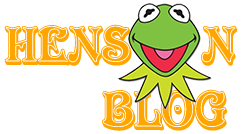 Sesame Street Pitch Reel
"I think there was a kind of collective genius about the core group that created Sesame Street, but there was only one real genius in our midst, and that was Jim."–Joan Ganz Cooney, co-founder of Children's Television Workshop
And now, we finally come to the origins of one of the most seminal programs not only in Jim Henson's career but television history, period: Sesame Street, a show that debuted near the end of 1969 and to this very day continues to educate pre-school children, while entertaining both them and their parents with warmth and intelligent humor, managing to make learning feel not didactic but fun and endlessly imaginative.
At the beginning, however, Jim wasn't even 100% sure that he wanted to be involved in the program. It was always his firm belief that puppetry was an art form that could and should be enjoyed by all ages. Historically, it certainly had been. But public perception at the time–particularly in the United States–was that puppets were for kids, and this prejudice is likely the major reasons his continued attempts to bring a Muppet series to TV proved unsuccessful up to this point, despite the fact that adults clearly responded to Rowlf, etc. And, after years of desperately trying to avoid the label, he knew that signing on for this project would forever brand him as a children's entertainer.
At the same time, he was highly drawn to the concept of TV being used in such an idealistic manner, to attempt to promote actual positive change in the world. It's the same impulse that would later lead to his creation of Fraggle Rock, the world's first international children's TV show. And it's eventually what convinced him to join the as-of-that-point still-unnamed show.
But I'm jumping slightly ahead of myself. The non-profit organization, Children's Television Workshop (CTW), was founded in 1969 by Joan Ganz Cooney–a TV producer who struck upon the germs of the idea for an experiment in children's educational television during a discussion at a party she threw one night at her Gramercy Park apartment–and Lloyd Morrisett, a Carnegie Corporation executive, who was similarly intrigued by the concept, the goal being, in Cooney's words, "to create a successful program that would make a difference in the lives of children, in particular, poor inner-city children, and help prepare them for school." (I got this and the opening quote from Brian Jay Jones' Jim Henson: The Biography.)
Her idea was to utilize the exact same methods that had worked on network television in order to help sell products to adults but instead turn them towards a higher-minded goal, namely to help ingrain learning about such concepts as letters of the alphabet, numbers, various words, etc., in young children, particularly those who felt most disenfranchised and perhaps intimidated by school. She recognized that children always responded well to animation, puppets, music, and fast-paced shows with a bit of flash, so had the ingenious idea of using these same tactics to teach children.
So instead of fun, bouncy ads about toys or candy they might want, the show would instead feature fun, bouncy "ads" about various, simple educational concepts, and like TV commercials, the show would repeat the same ones over and over, because children learn through and love repetition. These "commercials" would be dispersed throughout the hour show, along with sketches involving both humans and puppets, other brief films, cartoons, and more. Just as importantly, the show would use research and input from hundreds of child psychology experts in order to make sure it was drawing from all of the latest knowledge about child development. At the start of the first pitch reel, which I'll get to shortly, she brags that it would be the "most thoroughly researched show in the history of the medium".
The CTW convened for a number of meetings, the second of which was held at Harvard from July 25-26 and Jim attended, having been invited by Cooney's co-producer, Jon Stone, who had worked on the Cinderella pilot, Ripples, and Hey Cinderella! with him. Stone had advised Cooney that if she wanted puppets and she wanted commercial-like short films and sketches, no one would be better than Jim Henson, as he was an expert in both, producing arguably the most innovative work of anyone in either medium.