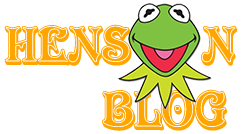 Hey Cinderella!
Hey Cinderella! is an hour-long fractured fairy tale that was the Muppets' first network television special and the first entry in a thematic trilogy dubbed Tales from Muppetland. Although it didn't air until April 1970, about 5 months after Sesame Street's first season debuted, it was actually filmed in 1968 in Toronto, and its history reaches back further than that.
In 1965, TV writers Jon Stone (who we saw in Ripples) and Tom Whedon (father of Joss Whedon) wrote a pilot script for CBS for a show that was meant to be centered on Snow White, co-starring the Muppets. CBS passed on the script before a pilot was even shot, but ABC thought the idea had potential, as long as it was about a different fairy tale, for whatever reason. So Stone and Whedon reworked the concept to be about Cinderella, and a pilot was filmed. Unfortunately, I wasn't able to get my hands on this one or I would have watched it a bunch of posts ago.
But despite ABC ultimately deciding not to pick it up for series, it was significant as being the first time Jim worked with Stone, one of Sesame Street's creators, and composer Joe Raposo, who would go on to write some of Sesame Street's most enduring songs, as well as the music for The Great Muppet Caper. Furthermore, Jim later expanded the Cinderella pilot concept to an hour-long one-off special, renamed it Hey Cinderella! and brought back most of the pilot's creative team.
And although, again, it ultimately didn't air until after Sesame Street debuted, it was actually the first time that Kermit was absolutely, finally, and definitively a frog! Huzzah! By the time the public finally saw it 2 years later, however, they had already known him as a frog from Sesame Street and many had been assuming he was for years anyway. But Kermit was specifically redesigned for Hey Cinderella! and so finally has his collar and flippers. He also has a personality much closer to the one we've come to expect from Kermit. He's basically the voice of reason here. When the not-terribly-bright Prince needs advice, it's Kermit he turns to, and the advice is always sound and well-reasoned.
Now, one might wonder why the voice of reason is also best buddies with the giant, purple monster, Splurge (who had originally been designed for the original Cinderella pilot and who we only just saw yesterday in The Muppets on Puppets), but Kermit has always been known to keep weird company, and furthermore, much like all of the later Muppet productions, Kermit is acting here, despite the fact that he's playing himself, so any minor divergences in character can be chalked up to that. Also, funnily enough, whereas very early Kermit had a bit of a Mississippi twang, at this point, Jim actually gives him the slightest bit of a New Yawk inflection to his accent and even general attitude.
Other cool things to note are that, although unlike Tinkerdee, this special is actually directly based on a classic fairy tale, two other Tinkerdee-developed characters appear here. King Goshposh from Tales of the Tinkerdee plays Prince Arthur Charming's royal father–although his assistant has been upgraded from the Scooter-like, nameless Prime Minister to the bewigged, beakish-nosed Featherstone–and Rufus, the white, talking dog sidekick from the Land of Tinkerdee pilot plays Cinderella's dog, although here he isn't gifted with the power of speech and is significantly funnier because of it, perhaps because he doesn't just come across as a lesser Rowlf knock-off, as he did there, and also because this requires him to perform some hilarious pantomime.
This also makes him the first Muppet character to mostly behave like the animal he's portraying–albeit one who perfectly understands English and can communicate through paw gestures. Later similarly "realistic" dog examples include Sesame Street's Barkley and Fraggle Rock's Sprocket. And as with these others, it's the great chemistry between the human actor, here Cinderella, and the Muppet that makes us completely believe the illusion. They are treated like real people and/or animals, and so they become that for the audience.
The basic thrust of the show is the version of Cinderella most known today from Charles Perrault and Disney–so, basically the Fairy Godmother version, not the one with her mother's ghost occupying the tree planted at her grave–but with numerous, sharp twists that threaten to derail the plot-as-we-know-it. It never reaches the chaotic levels of The Muppet Show but neither do any of the Tales from Muppetland. Think of these more as cleverly tweaked, funny fairy tales that make some obvious, some more subtle winking nods to the audience–who they expect to be well versed in these stories–and that eventually reach the same happy endings as the originals, although not necessarily in the way we've come to expect. So it's more akin to Muppet Treasure Island than The Muppet Christmas Carol, in that it retains the story's basic trajectory but diverges often and cheerfully.
The human Belinda Montgomery makes a very lovely Cinderella–supported by her aforementioned faithful Muppet dog, Rufus–and the human Pat Galloway a riotously funny stepmother, always looking out only for her own interests and those of her "crummy" Muppet daughters (performed and voiced by Frank Oz and Jerry Nelson). One of the script's cleverest choices is to make the stepmother not only as stuck up and grandiose as we've come to expect but also completely and utterly nuts. Thus when she demands that Cinderella clean the kitchen floors and the girl reasonably responds that they're already clean, her solution is to have Cinderella and Rufus tramp around a muddy garden, track dirt all over the floor, and then scrub it clean! And later on, when trying to come up with a good present for the king, she decides–in a brilliant flight of Carrollian logic–that the richest person of the kingdom would clearly want the exact opposite of what the poorest person in the kingdom would want, and so when Cinderella tells her she'd like a new hair ribbon, her solution is to reverse that and bring him old socks!