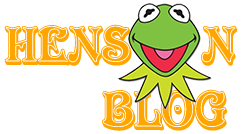 The Muppets 1.07: "Pig's in a Blackout"
It's difficult to say without having seen the rest of the season–particuarly whatever will come after the upcoming hiatus, during which The Muppets is apparently going to be retooled, although to what extent isn't yet apparent–but I'm very tempted to pronounce that, after a few uneven outings, the show is on an upswing.
Last week's episode wasn't the show's funniest overall but it finally gave Piggy the sort of nuance and depth that she'd been largely missing since the pilot and in so doing infused the proceedings with a great deal of warmth, which many have accused this new Muppet show of lacking. This week's, however, is even better, as not only is it riotously Muppety–the first time arguably since the pilot or the second episode that the show has given us some something closer to old school Muppet chaos (we still aren't yet at peak Muppet madness; for that to happen, we'll need some chickens, penguins, etc., but there are explosions, a comically enormous stick of butter that causes numerous slips and slides, and a malfunctioning elevator that sents Piggy literally shooting to the rafters, and that's a significant start)–but it also finally begins to further flesh out Kermit.
Now, as I've spoken of in previous reviews, although some have taken issue with how this show portrays Kermit as being often harried, temperamental, sarcastic, and even a bit manipulative in his dealings with the rest of the cast and crew of Up Late, this actually isn't out of character for Kermit, who displayed many of the same qualities when he was running The Muppet Show. That show, however, also offered a better counterbalance between Kermit-under-pressure and relaxed, sweet, loving Kermit. We've seen a few glimmers of the latter here, such as his going out into the woods to seek out Fozzie after being struck by how great a friend the bear had always been to him while watching a slide show of photos of the two of them together. More often than not, however, this Kermit has been screwing up on interpersonal relationships, such as his Denise snafu with Piggy last week.
That's why I'm happy to say that this is the first episode of The Muppets for which I don't feel as if I have to make any apologies for Kermit's behavior. Not only does he act entirely admirably throughout but this installment also actually goes a long way towards reiterating how, underneath the tightly wound executive producer facade, he is still the same old Kermit we know and love. It's just that the daily stresses of running-his-already-difficult-ex's-show have caused some of his better qualities to be suppressed. Which I've argued before, but here the show actually directly backs me up in numerous ways, but most significantly, by (a) having Kermit finally realize he needs to unwind or he'll lose his mind, and (b) showing that, even when trying to finally let everything else go for a brief while, Kermit remains committed to helping others, often despite what's best for him.
At the start of the episode, all of the "everyday" insanities of working on a show stuffed with Muppets finally get to Kermit. After dealing, in close succession, with the sign on his parking spot flipping upside down, Sweetums crashing his golf cart into the studio due to butter from the aforementioned giant slab getting on the breaks, planned guest for the evening Patrick Dempsey backing out, Yolanda not remembering what he likes to order from the Mexican place, Deadly complaining that Piggy wants final approval of every single item in her new winter wardrobe before she'll sign from them, which she can't because she's currently stuck in the elevator, which Bobo's attempts to fix lead to the also aforementioned Piggy at first being dropped down a floor and then shot up like she's in a rocket, and Fozzie falling down the empty shaft a moment later, Kermit finally faints dead away, at which point both Denise and Piggy insist that he take some time off at a local spa to rejuvenate. And perhaps most shockingly, he actually takes their advise!
Speaking of which, Piggy's repeated attempts to one-up Denise may not make her out to be as generally kind to her as she was last week by the end (although she was really being kinder to Kermit), but they feel completely in the reasonable realm of Piggy being jealous and wanting to be the center of attention, rather than verging into cartoonish divadom, as the show sometimes has in the past.
But anyway, as soon as Kermit gets to the spa, his attempts to find his zen place are repeatedly thwarted by Jason Bateman of all people, who keeps interrupting him with requests for his help in getting him in touch with various people who can help him launch his daughter's school production of Wicked. After using him, Bateman ultimately sells out Kermit and gets his kicked out, when Kermit's caught making a call for Jason on Jason's cell! But what's important is that Kermit was really trying his best to chill out despite the place's hippie/new age vibe clearly not being his thing (the instructor instructs them to "Feel your bottom against the chair," and shortly afterwards, Kermit tells Jason, "I'll give you [my costume guy's] number right after I've finished experiencing my bottom"), and more importantly that he just can't help helping people. It's who he is.
Pages: 1 2