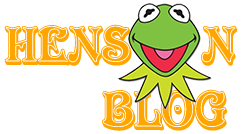 The Muppets 1.02: "Hostile Makeover"
The Muppets' second outing, "Hostile Makeover," is possibly even funnier than its first, and that's saying something, as I found the premiere one of the most laugh-out-loud, jam-packed-with-hilarity Muppet productions in years, with more great jokes per minute than some entire post-Jim projects. Co-creators Bill Prady and Bob Kushell, along with their team, really understand writing economy, taking full advantage of every single millisecond of screentime they have so that even though, thanks to commercial break inflation, they have fewer minutes per episode than The Muppet Show had, they manage to make the Muppet world and stories they conjure up feel every bit as fleshed-out and lived-in as the classic from which this show sprung. This episode has two subplots going besides its main story–none of which feels like it gets short shrift–and still has time to weave in recurring gags, give each appearing character multiple memorable moments, and pay tribute to the past, while continue to forge ahead into previously uncharted Muppet territory.
The main thrust of the episode involves the fact that Piggy is freaking out because she doesn't have a date to the People's Choice Awards, in the process making everyone's lives–in Kermit's words from the previous episode–"a bacon-wrapped Hell," and so Kermit devises a scheme to hook her up with a celebrity for arm candy, though realizes it's important to find one who won't overshadow her. He ultimately comes up with Josh Groban, and the two end up clicking so beautifully that they begin a relationship, one that is great for Piggy, and in return, also great for the staff, who are all shocked into submission by how kindly and warmly she treats them while basking in her romantic glow. but not so great for the show. It turns out that Josh is rather controlling underneath his benign exterior and convinces Piggy to take Up Late into an entirely different direction, requiring the Electric Mayhem to go acoustic and having intellectual guests such as Reza Aslan, both of whom put the audience to sleep. Literally, in Statler and Waldorf's cases.
When Kermit tries to go to Piggy to explain to her that she's losing herself to this relationship, Josh cuts him off at the pass, refusing him access to his former girlfriend. Eventually, however, Kermit outsmarts him with some good, old-fashioned reverse psychology directed at Piggy. He tells them that he had the great idea of giving Josh full credit for the amazing changes he suggested, and so takes them out to the show's billboard, which now reads, "Josh Groban Presents Up Late with Miss Piggy," which Josh loves–naturally–but which gives Piggy pause. And when Kermit follows that up by complimenting Piggy on the fact that "even though you're the only female host on late night, it shows you're brave enough to say, 'I can't do it without a man!'" At which point Piggy emits a squeakish nose of pure horror, and just like that, Groban is history. Score one for the frog.
In some ways, it's a fairly simple, straightforward plot and yet it works beautifully for numerous reasons. For one, it's fleshed out with fantastic comedy bits, starting with Piggy's failed attempts at pretentiousness. It's always been a running joke that Piggy puts on cultured, metropolitan airs but isn't actually as high class as she'd like to appear. For example, she loves pretending that she can speak French but, other than the few words and malapropisms she sprinkles throughout her speech, hardly knows a word of it. In The Muppet Show's first season, guest Charles Aznavour whispered "Your oil filter has a leak, and your transmission is sagging" to her in French, and she had no clue what he had actually said, swooning at the beauty of the sounds emanating from his lips, and in the fifth, guest Jean-Pierre Rampal wanted to speak with her in French, leaving her frantically scrambling to cover up her deception…through more deception.
Here, Piggy wants to appear intellectual and well-read but can hardly be bothered to put in the effort to maintain the illusion. When she tells Kermit she wants to interview an author, he tells her that he had tried to book an author and had even given her her book, which Piggy claims to be "halfway through," but when Kermit tells her that that was five years ago (also indicating that, in the world of The Muppets, Piggy's show has been on for at least half a decade by this point) and the woman had subsequently died, she heaves a sigh of relief: "Oh, good, now I don't have to finish it!" Later on, while on the air with Reza Aslan, she turns their conversation about his new book into a diatribe against libraries, who she believes "rake in millions" while letting people read his book for free.
And on a deeper level, the plot allows us to see Piggy attempting to move on from Kermit but not really having her heart in it. She seems to allow Josh's personality to subsume her own largely in order to show Kermit that she has moved on from him and is perfectly happy, thank you very much. And while it may seem odd for Piggy of all people to unquestioningly follow her new man like this, I love it because it's so unexpected, and actually speaks to some pretty complex psychology underneath the surface. She ultimately pushed Kermit away by being too self-obsessed and in some ways, it seems like here, whether she realizes it or not, she's showing her new boyfriend this softer side in order to prove Kermit wrong about her. Ultimately, however, she's too strong a person to allow Groban to walk all over her and, furthermore, certainly is too much of an egotist to allow him to have his name above hers. What I love is that this is both a good and a bad thing. It's good because she's a self-possessed, awesome woman who proves that she hasn't lost herself, but, again, those narcissistic impulses are the same ones that, when last left unchecked, drove away the frog of her dreams in the first place.
Speaking of Kermit, I also really like that the writers didn't take the easy out of making his behavior in breaking up Piggy and Groban spring from simple jealousy over seeing Piggy with Josh. Now, I'd like to believe that, on some submerged level, that did get to him, particularly given Piggy was, at least on the surface, acting like a much nicer person with Josh than she usually did when the two of them were together, but Kermit never directly admits that this is the problem. Instead, his focus is entirely on how Josh's influence is negatively affecting the show and even more importantly on how it's negatively affecting Piggy. After a short-lived period of enjoying the effects of her initial happiness making his life so much easier than usual, her change of character starts to really disturb him, and not for himself but for Piggy. And so he snaps her out of it because he cares for her, not for himself or in order to "get her back," because at least at this point, he doesn't believe himself to be interested in that.
Meanwhile, the joy that the rest of the gang experiences at Piggy's new blissful attitude, and their hesitance to restore the old her makes for a great comedic counterpoint. I particularly loved that the Electric Mayhem–who railed against the cheesy, un-hip music they were forced to play onstage numerous times on The Muppet Show–are the "new Piggy's" strongest supporters. While playing the new music, they might feel "dead inside" (which is, not coincidentally, the title that Dr. Teeth gives their latest piece!), but at least they can experience some peace on set during the day!
Pages: 1 2